The Team
Our people at Clinic Les Alpes work as one team across all aspects of the service.
The treatment team comprises both medical and therapeutic practitioners recruited for their recognised expertise combined with the very human qualities of empathy and compassion.
Apart from being required to have the experience and skills essential for their particular roles, we recruit people who are able to embrace and exemplify the values and standards espoused by Clinic Les Alpes.
Our staff are multilingual and are either natural or fluent English speakers.
When planning the Clinic's operation, we have taken full note of research about what makes for effective organisations in the field of healthcare.
Effective healhcare organisations
It may surprise you to learn that many providers do not appear to give much thought to what is required to optimise their chances of being effective on your behalf.
Unfortunately this important consideration may be taken for granted as such providers get on with the business of delivery.
The subject of what makes for effective treatment providers has been researched and there are a number of conclusions common to almost all of the studies.
Time and again we learn that the most important component is the quality of the relationship between the helper (whether the Clinic as a whole or an individual member of the staff team) and the helped (the patient).
Contributing to the quality of the therapeutic experience is the importance placed by the provider on respect, understanding and support as well as on communication and building trust.
The functioning of the organisation also has an important part to play. If it has a clear mission and objectives and a correspondingly clear rationale; if staff are clear about their roles and well supported to fulfil them; if there is staff cohesion; if lines of communication are clear and properly used; if it is open to new ideas; if it is well structured and organised it has a better chance of providing effective help.
This is especially the case in helping people with addictions who may otherwise live in a degree of chaos, confusion and distress.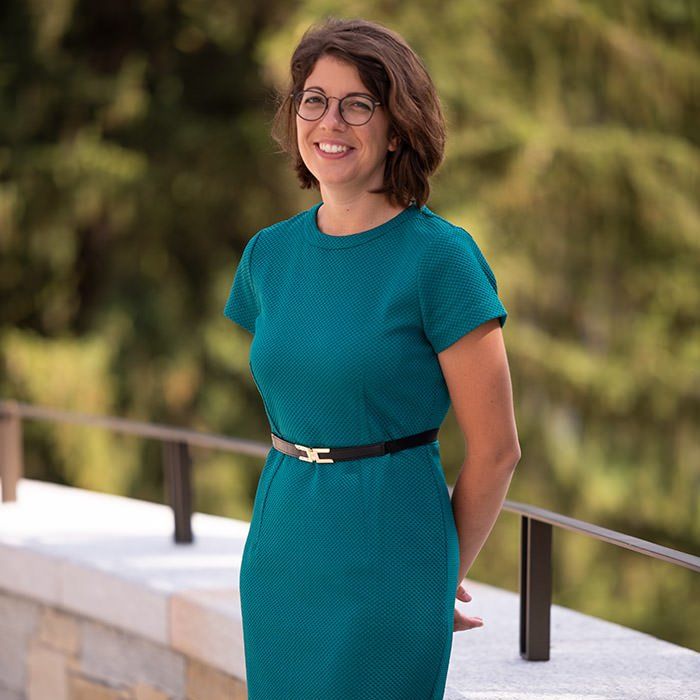 Director
Inês Santiago has been involved with the development of the Clinic since its commencement. She has a Master in Economics, studied Health Management at Lausanne University focusing on the integration of good management and the health sector. She also studied the interplay between drugs and addiction at King's College in London.
Inês has a strong personal understanding of the area of addiction and brings a holistic approach to the overall operations of the Clinic.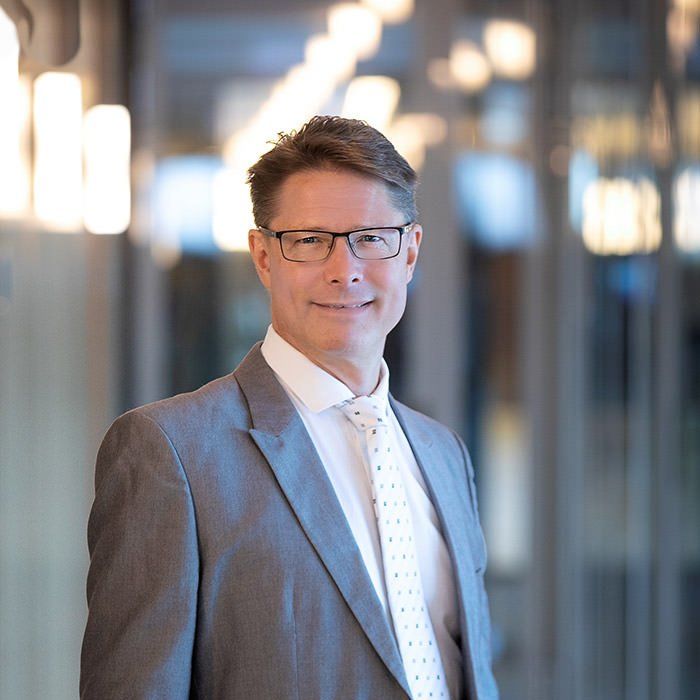 Medical Director
Dr. Randolph Willis was born in Ann Arbor Michigan in 1963 where he later studied pre-med and French literature at the University of Michigan. Simultaneously finishing up his degree in the USA, he obtained a certificate from the University of Montpellier in the French language and culture and then began studies in medicine. He then moved to Switzerland where he obtained his degree in medicine in 1993 and, after residency, he received his certification as a psychiatrist and psychotherapist from the University of Lausanne.
From the year 2000 to 2005, Dr. Willis was responsible for two out-patient general psychiatry units in the canton of Valais in Switzerland and a member of the League for the prevention of substance abuse. In this setting, he became the designated supervisor of general practitioners that cared for substance abusers, notably in managing the prescription of methadone and out-patient detox programs. He also was the consultant psychiatrist – supervisor for two "hard-drug" substance abuse centers and a third center using a modified form of the Alcoholics Anonymous'12 step program for alcohol, marijuana and addiction to prescribed medications. From 2005 to 2007 he became an associate doctor at the Clinique la Métairie in Nyon, Switzerland where he practiced general psychiatry for English speaking patients and lead group therapy using the Minnesota method and self-hypnosis techniques in the clinic's substance abuse unit.
For more than ten years, he was president of the French Swiss Association for Analytical Relaxation Therapy APAR and currently he is on the Board for the French Swiss Hypnosis Institute IRHyS with responsibilities such as supervision and research in hypnotherapy and the organization of local and international medical meetings on medical hypnosis.
Finally, before taking up the function of medical director of Clinic les Alpes, Dr. Willis was in private practice in the city of Montreux on the coast of breathtaking Lake Geneva. In this medical anthropology and ethnopsychiatry unit, he led a group of two psychologists and one psychiatric nurse/complimentary therapist. This team working in five languages: English, Russian, Spanish, Italian and, of course, French, maneuver through the psychosocial and cultural-linguistic interfaces between their patients and the local community.
Substance abuse has very often been a comorbidity associated with the preexisting or induced psychopathology this uprooted clientele presents and has allowed Dr. Willis to fine tune this hyperspecialized approach. Associated with this office work, Dr. Willis has also been consulted for private clinics in the Montreux region for English speaking patients suffering from substance abuse.
Dr. Willis' role of Medical Director at the Clinic Les Alpes is the culmination of his professional aspirations and personal vocation. Helping people and their families in the domain of addiction is a pursuit he truly enjoys and shall endeavor to continually perfect at Clinic Les Alpes.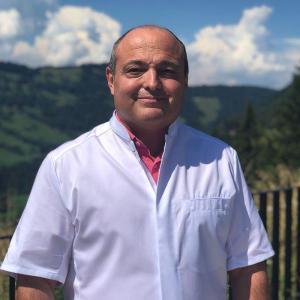 General Practitioner
Dr. François Helleisen is a specialist in general and integrative medicine. He obtained his diplomas from the Faculties of Medicine of Paris, Montpellier and Nancy, in France.
He is also a Hospital Practitioner, certified in medical dietetics, member of several learned societies such as: American Society of Addiction Medicine, French Association of Aesthetic and Anti-Aging Medicine, Swiss Society of Micronutrition.
He was nominated in 2019 for the "Top 100 Smart Healthcare Leaders" award by the International Forum of Advancements in Healthcare in Las Vegas.
With 25 years of experience in private clinics, hospitals and practices in France and Switzerland, he has specialized in the field of nutrition and micronutrition. Addiction to a product (alcohol, tobacco, cannabis, opioids, benzodiazepines or cocaine) is accompanied by nutritional imbalances, neurotoxic and carcinogenic complications. Links are established between psychological diseases, eating disorders on the one hand and oxidative stress, deficiencies in vitamins, minerals, trace elements, alteration of the intestinal microbiome on the other hand.
Dr. François Helleisen offers a precise biochemical and genetic checkup as well as personalized and adapted medical and nutritional support.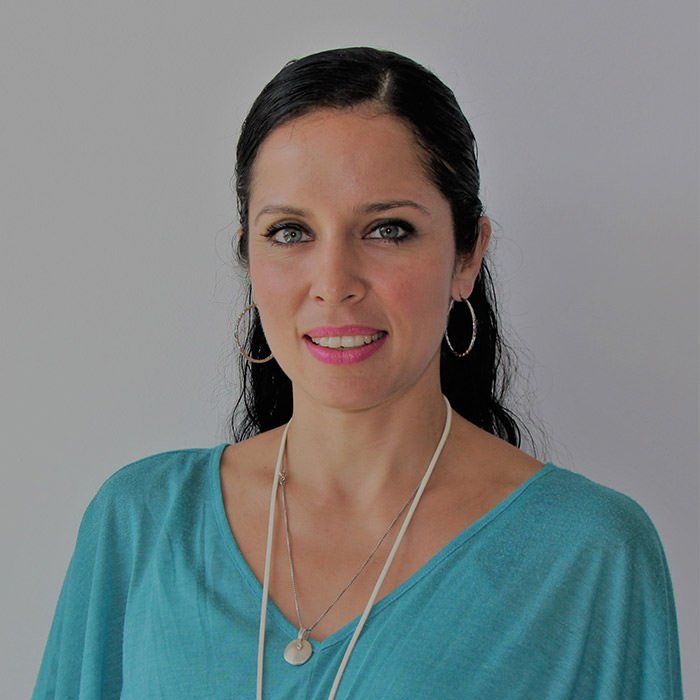 Counsellor
Alejandra Pilloud holds a bachelor's in clinical psychology, a Master's degree in couple and family therapy from Antioch University Seattle, and a diploma in addiction treatment from a Mexican institution (Manon Vachez Servicios de Formación), national leader in addiction treatment and the Minnesota Model.
She has experience working in the different treatment modalities throughout the recovery process, such as inpatient, out patient, half way house and continuous care. Her personal experience of the facets of treatment reinforces her journey in this field.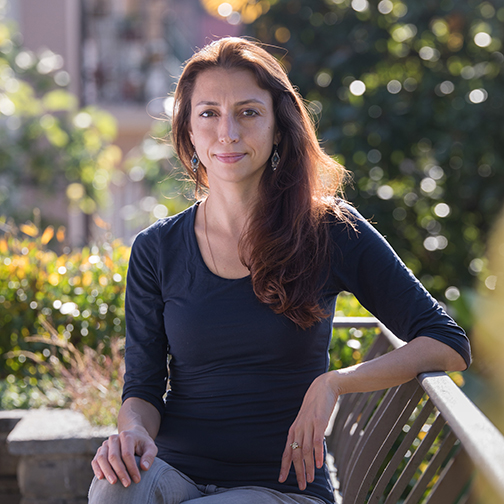 Clinical Psychologist / Psychotherapist
Nadia Papayani obtained a Doctorate degree in Clinical Psychology in 2004 and has been trained in multiple psychotherapeutic modalities: Psychodynamic, Cognitive-Behavioral, Family Systems, Jungian Analysis, Somatic Experience, Integrative Somatic Psychotherapy, as well as Therapeutic Breathwork. She has been working in several mental health institutions in the U.S. and Switzerland; however, for the past decade has dedicated herself to a private practice in the ethnospsychiatric unit in Montreux. Nadia works in three languages: English, Russian, and French and has been also consulting for private clinics in Montreux region for patients suffering from a variety of psychological ailments, including substance abuse and different dependencies.
Nadia has traveled the world extensively, exploring different cultures and investigating various approaches to health and healing on multiple levels (physical, psychological, and spiritual). She has integrated a range of tools that allow access to the subconscious mind and help expand to greater levels of conscious awareness. She has developed a holistic and individually tailored approach to treatment that allows people recognize their conditioned patterns and find the appropriate practical tools to support self-healing and recovery.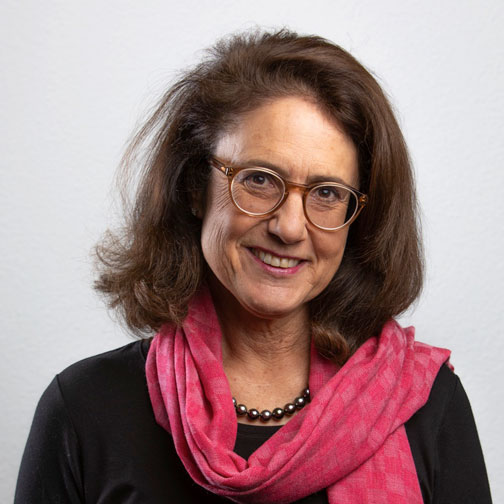 Counsellor
Dominique André holds a Master of Sciences in Clinic Psychology and Psychopathology from the University of Lausanne. Although her first professional experiences were conducted in the legal sector, working in International Trade Business and Maritime law, her profound vocation to help others soon guided her steps. After more than 10 years of pastoral clinical care, Dominique decided to professionalise her personal care skills by engaging in psychology studies that brilliantly ended in her Master graduation. Her personal experience in the addiction and recovery domains provides her with a special sensitivity and understanding of patients' and families' distress, turning her into a benevolent and affable figure who one can count on.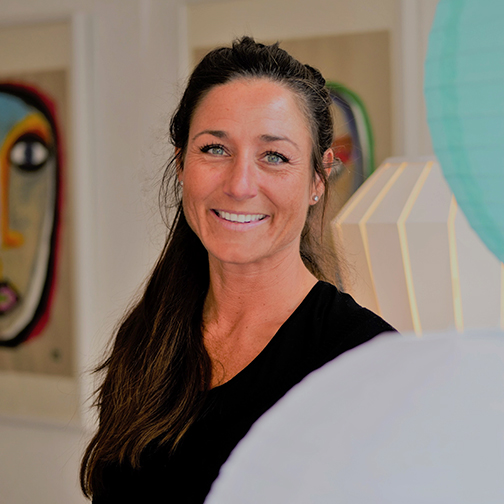 Art Therapist
Sarah Salzmann believes in the power of creativity to unlock each person's potential to self recover or to reach self-accomplishment. Her mixed methods approach is based on extensive studies in psychology, holding a Master in Organizational Psychology, an executive MBA and a Swiss Certification in Art Therapy. She is also a trained Life Coach ICF.
In her practice and through the creative process of the person, she helps patients face and decode their fears, identify their inner strengths, recover from burnouts, addictions and psychological issues, crystallizing their inner balance and uncovering emotions so that one can thoroughly participate in their better being. She likes to quote "Things do not change. We change".
Art Therapy is a fabulous and powerful approach to help people go beyond their intellectual understanding of their current state. Words are not needed. The creative process will make it happen.
You don't need to be an artist to create. Creativity is innate to all of us. It is what keeps us alive! Let us welcome it into our lives.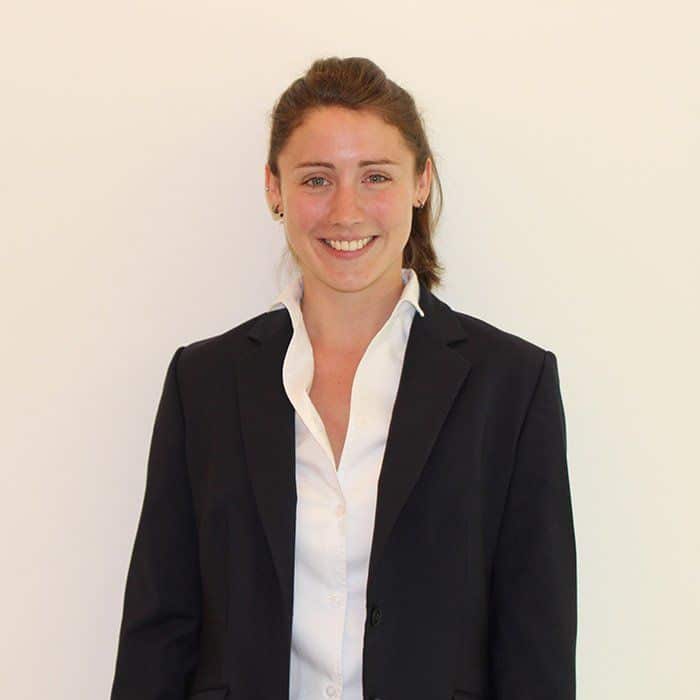 Admissions Coordinator / Counsellor
Alessia Renevey graduated with a Master of applied and social psychology at the University of Geneva. She completed an internship at the International Federation of the Red Cross, developing behaviour change material for various thematic such as alcohol and tobacco use. She then worked as a research assistant in a study focusing on family therapy efficiency on internet gaming addiction. She makes a point of honour to keep her continuing education in the addiction field going on. Her side-studies jobs included administration tasks and required strong welcoming skills, which makes her a polyvalent receptionist and admission coordinator.
She identifies her empathy and listening skills as her key competencies for her work in Clinic Les Alpes.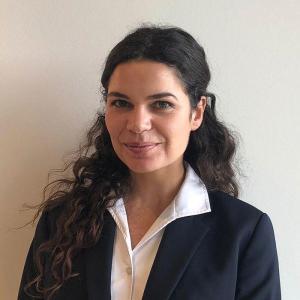 Admissions
Yasmine Echaud graduated with a Bachelor in International Hospitality Management at the renown Ecole Hôtelière de Lausanne. World citizen and people oriented, she had worked in Administrative Positions in several countries around the globe until she joined Clinic Les Alpes. With an empathic and positive personality, she will accompany you throughout your admission process.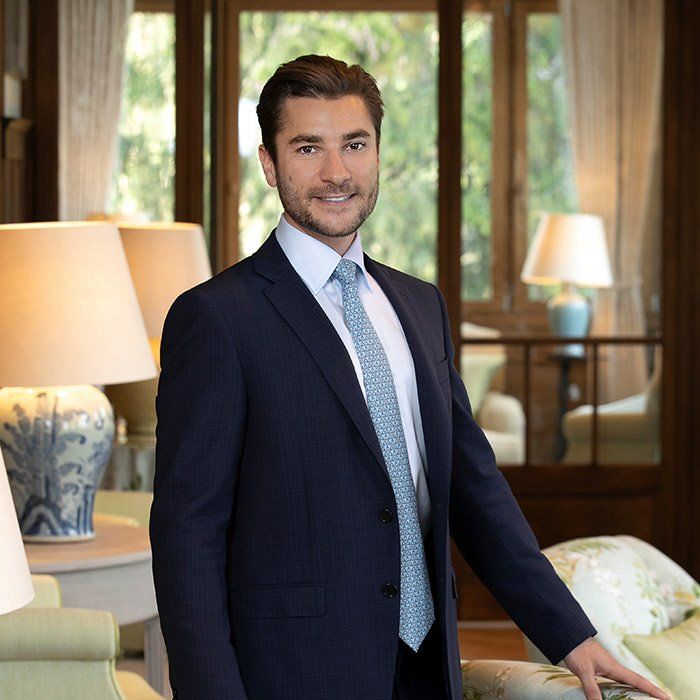 Director of Hospitality
Alexandre Tavassoli joined Clinique les Alpes in 2017 as Hospitality Director.
He is a graduate of the worldwide renowned Ecole Hôtelière de Lausanne and went on to complete his path with a master in Health Management.
His aim was to bring into the medical field all the high-end hospitality one could find in a high-class hotel by matching the security and well-being of the patient.
His career has led him to work in several luxury hotels and also to manage a private clinic in the field of treatment of substances and behavioural addictions among others until he joined Clinic Les Alpes.
He tries to apply every day his caring nature towards the entire staff and most importantly towards the patients.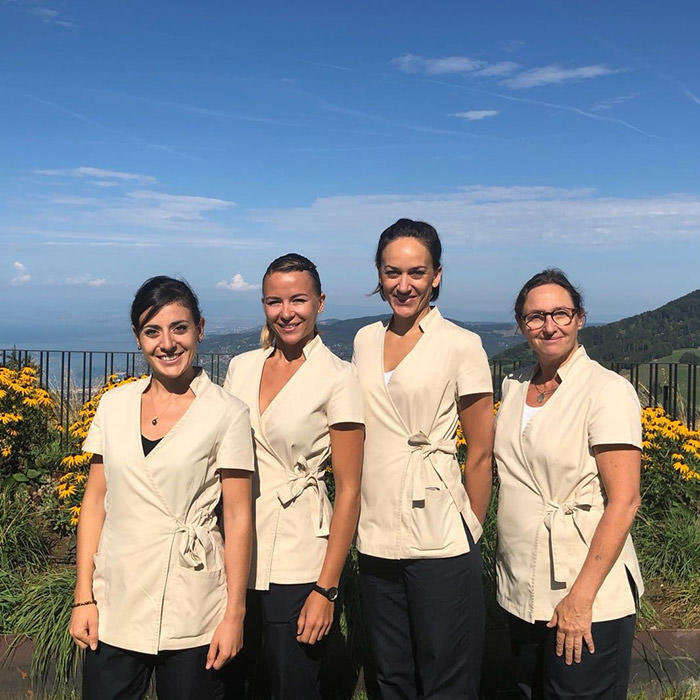 Spa Team
Kelly Bordenga, Cindy Arpin, Emilie Vuattoux, Evelyne Burnier
A team of dedicated and attentive specialists are here to guide you through the universe of well-being. The therapeutic massages bring light to the meaning of life and help you become more self-conscious.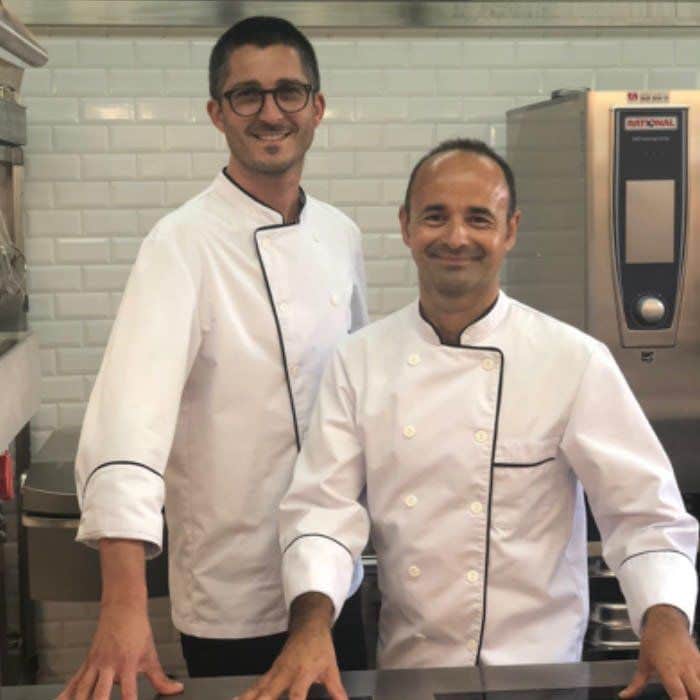 Kitchen
Yves Guillas, Jeremie Cordier
Our kitchen team is passionate about mountains and well-being. Their meals are inspired by the surrounding nature and each dish is in line with a healthy and balanced alimentation. Their everyday challenge is to present you with a healthy and nutritious food.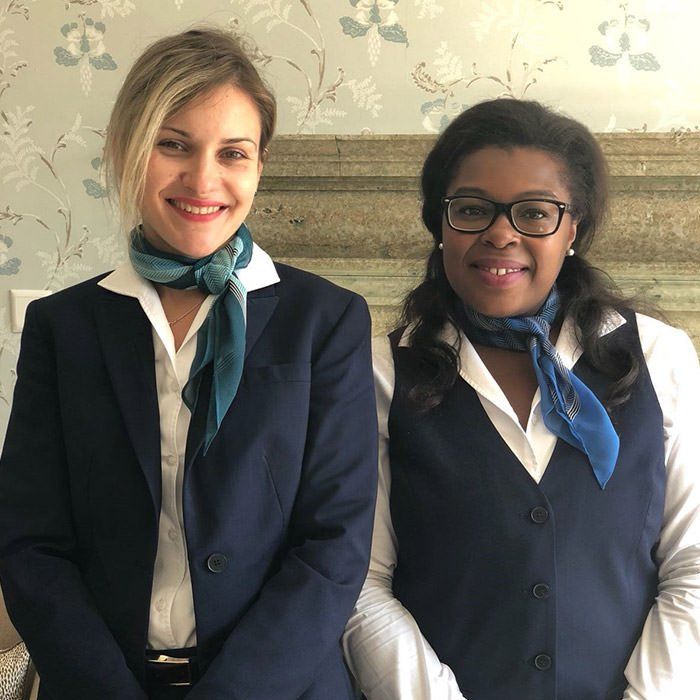 Service
Malina Rotaru, Marie Coasne
Passionate about high class service and with a background in luxury hospitality, our restaurant team is dedicated to offer you a personalized quality service at all times. Professional and highly involved, our team constantly engages in maintaining high standards and exceeding your expectations while serving your meals in a welcoming and cosy atmosphere.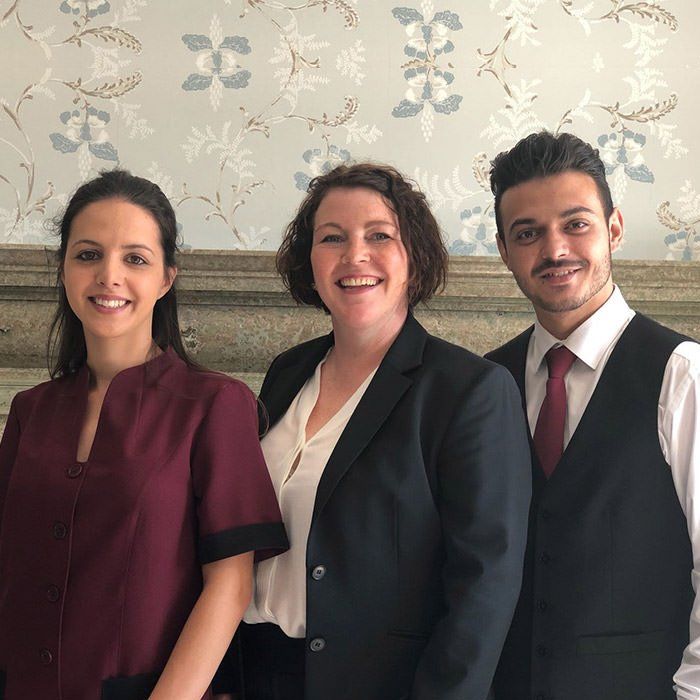 Housekeeping Team
Ana Azevedo, Cathy Dias, Luis Da Costa
With an eye for detail, this professional team takes great pleasure ensuring that everything is cleaned to the highest standard and runs smoothly during your stay with us. Our daily aim is to make you feel comfortable and at home.